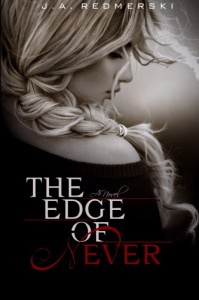 This book was about Camryn and Andrew's road trip. they both found each other on a bus, both running from something.. camryn was sick the monotony of life and i an incident involving her best friend, she decide to run away. on the bus she meets Andrew. Andrew is on the bus but for very different reasons. He's going home to see his sick father. They begin a journey which changes them both dramatically.
Camryn had been through a lot, dead love of her life and a skittish best friend and a whole world who just doesn't understand her. Enter Andrew. Tattooed, playboy, with a guitar.. yummy.. also tortured so double yummy.
So for Andrew it's pretty much love at first sight.. his alpha male can't wait to beat down the local scum bag for looking twice at his girl. whilst Camryn is very much reserved due to deciding she should never fall in love again.
They road trip is about having new experiences and living life to the fullest, and falling in love along the way.
I liked the overall pace of the book and i liked the culture references, and the songs choices. Redmerski, describes the locations they visit very well and i do feel almost like i was there. The characters were very likable. A good, enjoy, though provoking novel.
lets hope there is more to come from Redmerski and especially those Parrish brothers...
best quote: You two were meant to be together. It's like some wicked fucking fairytale love story that you just can't make up, y'know?